Ok, tell me if you've heard this one before. A billionaire founder has the ambitious dream to make autonomous electric vehicles and has named the company after a 19th-century scientist. You would be right to assume it's Tesla but in fact it's China's reply, meet Faraday Future.
Named after the founding father of motor technology, the company started operations in just 2014 and has quickly grown to around 300 employees. Their main promise to introduce multi-cell battery technology, modular design, custom in-car entertainment, and combined 'experimental ownership' has drawn much attention from tech enthusiasts and petrolheads alike. While a production-ready car is still in the works, the potential for a credible rival to the dominant Tesla is in its infancy. What is surely understood is that the sector is going to see far more investment than ever before.
With US operations based in California, FF is firmly placed in heart of Silicon Valley ready to turn heads and drum up interest in forthcoming products. That said, it's still unknown if the firm is able to afford the large salaries and benefits needed to acquire the top-tech talent which litters the valley. Given that Facebook, Google, and the gang usually offer generous stock options and pension contributions that sometimes go into the millions of dollars, making an name in the auto industry isn't cheap.
The founder
Jia Yueting, the once high-flying Chinese entrepreneur who dreamed of challenging Netflix, Apple and Tesla (all at the same time), is the driving force behind Faraday Future. The 44-year old's first venture LeEco (乐视集团) is the original source of funding for Faraday Future (FF). With its success in mainland China, the company set its sights on the competition coming from across the Pacific and to take the battle for tech dominance to Silicon Valley.
In a push to expand into new markets FF made a splash in 2016 with a product launch in San Francisco, where Jia Yueting famously criticized Apple for being "outdated". Jia was right to feel confident. LeEco was a conglomerate which happily churned out TVs, electric bicycles, and even had divisions in property development, wine, film production, and video streaming services. The network of units were growing quickly and managed to generate a net operating profit of $2 billion in 2016.
Early success in the bubbling smartphone market has also benefited a number of other Chinese players. Companies like Huawei, Xiaomi, and OnePlus made a name for themselves providing good to high-quality devices to the masses. Despite their branding not having caught up to their engineering capability, these firms have all grown significantly from the burgeoning Chinese middle-class.
Jia's humble beginnings as a tech support officer for a tax officer has led him to ever greater and larger goals. He is proven to be ambitious and has decidedly navigated the complexities of the Chinese market. Whether this acumen can translate into further successes in an overseas market is yet to be seen, but what is certainly clear is that FF is set to expand the auto industry and challenge the long-established incumbents.
Sinking empire
As with every story, there is a tale of two halves. Jia's ambitions, while infinite and determined, is widely contrasted with his finances. With credit lines contracting from major banks and investors, various business units and investment vehicles have begun to sink back into the sand. China Daily Asia reports that China Merchants Bank sued LeEco in 2017 over missed interest payments on loans, which then led to the freezing of $181 million dollars of assets. Shortly before the lawsuit, Jia managed to secure an additional $2.2 billion in funds from Sunac Holdings, a Chinese real estate firm. A few months later this loan was then extended by a further $270 million. As of the end of 2017, Forbes has reported that LeEco now owes more than $2.7 billion and the company has a debt ration of 117% according to a stock exchange filing.
With growing piles of debt and little hope in meeting investor expectations of repayment Jia was ordered, on Christmas Day 2017, to return to China and "fulfill his duties" to the company's investor, as reported by Caixin. Jia's refusal to comply, selling part of his share of Le.com, and sending his wife to face the music in his place has further added to his disgrace. His inability to convert assets into cash, even through auction property, has hampered his and the company's ability to pay off debts.
Given such financial distress and the involvement of his wife with the Chinese authorities hasn't softened his spending. In the same year of FF's inception, he purchasd a six-bedroom, eight-bath mansion in the Los Angeles County of Rancho Palos Verdes for $7 million. A year later the company bought two additional homes for $14 million.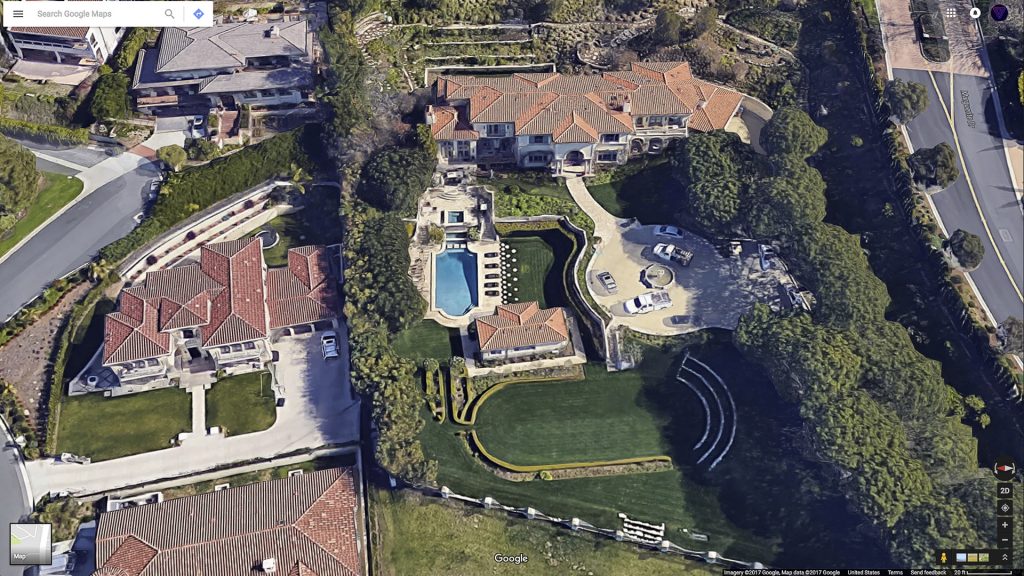 The end is near…or is it?
With Jia's past snapping away at his heels and being banned from using trains and planes, as per China's social credit system for being a black-listed investor, has meant the future of FF is being stripped away. In April 2018, Evergrande Health Industry Group, another Chinese conglomerate which dabbles in property and even a football team, will take over the electric auto firm and move the HQ from California to the southern Chinese city of Guangzhou. The setback still means Jia has a controlling stake through FF's parent company Smart King, as reported by Caixin.
The long and winding mountain roads of Switzerland offer less of a thrill than the trials of Faraday Future and its founder. The future of the company still hangs in the balance with it too now becoming financially unstable through the non-repayment of loans. Fortunately for Jia, if Micheal Faraday were alive today he would probably reiterate his core belief to "..still try for who knows what is possible".